REACH MINISTRIES
REACHING OUR WORLD
Supported Missionaries
Asia Pacific International (API)
Johanes and Wemmy Marsono

The main focus of their ministry is to plant missionary churches in Indonesia, Asia, and the Pacific through a biblical holistic approach. They are involved in:
Training missionaries

Bible correspondence

Radio programs

Prison, medical, community development and relief ministries
---
---
Christ Reaching Asia Mission Worldwide (CRAM)
C.Y. and Patricia Kim

CRAM Worldwide (operating primarily in China and N. Korea) is a non-profit,
non-government organization dedicated to helping the poor, feeding the hungry, healing the sick and providing education. Some of their focus areas are:
Teaching - Hunchun Special Education School which provides over 100 handicapped children with vocational schooling and the Hope Foreign Language School which provides adults with language and computer training.
Healing - both locations in China and N. Korea have medical clinics.
Feeding - In N. Korea, CRAM runs the Sonbong Bread and Soymilk Companies which feed children within a 50 km radius of their business location.
Training/Teaching - CRAM also provides Christian leadership training for nationals who are planting churches
---
West Africa Christian Mission (Nigeria)
Walter Smith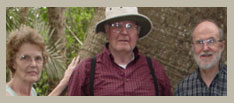 The main focus of this ministry is to train and equip Nigerian Christians to carry out the work of the Church. They are also in the process of building a Christian Medical Center on the missions' property.

---
---
Mid India Christian Mission
Vivek and Angela Lall



The vision for our ministry is to serve the people of India, serving in such a manner that people from all walks of life will come to cross our path in some way, whether through education, medicine, or benevolence.
Our support of Mid India Christian Mission helps fund many ministries including church planting, discipleship and leadership training, Christian publications, and hospitals. Three areas of particular interest are the Women's Abortion Alternative Center, H.I.S. Kids - a home and school for disabled children, and the Ashram Project - a land development intended to be a self sustained living area for the homeless.
---
---
Yucatan Peninsula Christian Mission
Sam and Elizabeth Gonzales

Sam is a church planter and a trainer of church planters in Mexico. He taught in a Bible College for several years, training ministers for churches that he planted. He primarily spends his time in San Luis and the Yucatan region.
More information:


His Place Contact Center is an urban outreach ministry in Pittsburgh which reaches out to kids, teens and the homeless in their neighborhood. We first partnered with His Place during our fall 2007 Mission Trip and were blessed by this unique Christian Church ministry serving urban Pittsburgh. His Place has three main focuses: Christian education for kids and families, homeless ministry and peace making. Some of the programs include: afterschool reading and tutoring programs, music lessons, Bible study for students and adults, character classes for children and a kids cooking club. They are ministering to over 80 children through their Christian Education Programs. In order to promote Peace in their community, His Place is collaborating with other groups in an effort to stop kids from turning to gangs and violence. The homeless ministry provides meals, clothing, hygiene supplies, prayer and support to homeless adults in their community.
More information:
---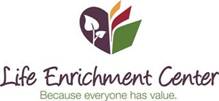 The Life Enrichment Center is a faith-based, non-profit organization working in collaboration with area-wide partners to provide life building, life sustaining services to the underserved in the greater Dayton community. The Life Enrichment Center endeavors to be a "model" organization in the community, using best practices in guiding those we serve towards self-sufficiency, with the end result being improved quality of life.

More information:
http://www.daytonlec.org/.