Click on staff member's picture for biographical information.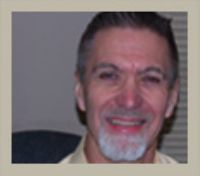 David McClary | Lead Pastor
Hometown: Indianapolis
What you like best about ministering at FCC: I like the down-to-earth 'get er done' attitude and the very honest faith that characterizes this church.
Favorite Verse: Philippians 1:6
Favorite Book (other than the Bible): Les Miserable
Favorite Music: Phillips, Craig & Dean; Larnelle Harris
Favorite Board Game: Scrabble
Family: Wife, Thelma; 3 sons, a daughter and 10 grandchildren
Hidden Talent: I can wiggle my ears.
What do I like to do when I'm not doing this: I like to learn new things about computers.
Education:
Bachelor of Theology, Ozark Christian College, Joplin MO
Master of Arts, Hope International University, Fullerton CA
Previous Ministries in Indiana, Oklahoma and California