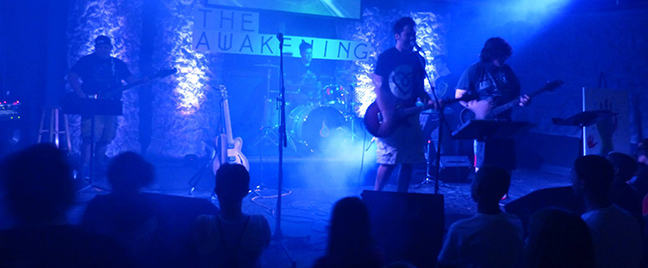 STUDENT MINISTRIES
Here at FCCHH we seek to be a place that meets people where they are and that includes students. At The Forge, students (Grades 7 - 12) can expect an atmosphere that is both engaging and relevant to their life, with events and gatherings focused on high-energy interaction, meaningful relationships and community, and Kingdom-centered teachings. We strive to make The Forge a place where any student can connect in a real way both with Christ and with other students.
Join us for high school small groups Sunday evenings from 5 - 6:30 PM OR join us Sunday mornings for Jr. High small groups during both of the morning services starting at 10 AM and 11:30 AM. On the 4th Sunday of every month we have the Student Collective (a student only worship experience) during both morning services.
If you are a parent, click this link: /Students-Parents
Jr High ONLY: "THE AWAKENING" Click here for 7th through 9th grades. Note it is the same week as Adventure Week but happens from 6:30-9:30PM.
Summer 2017 schedule can be found here
To stay up to date with info regarding student ministries
text "theforge" to 95577
Important: Terms of Service &Privacy Policy
Message frequency may be periodic. Msg & Data rates may apply
To cancel, send STOP to 95577 at any time. For help, send HELP to 95577 at any time.