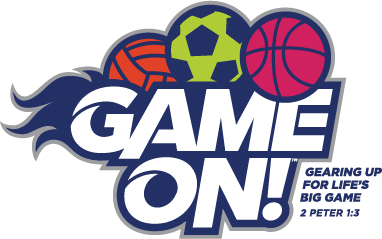 Date: June 11-15, 2018
Time: 8:55 A.M until 12:30 PM
Place: First Christian Church
Cost: FREE (optional Tshirts until May 31 and Music CD available for cost.) Any Tshirts not paid for or picked up by Jun 9 will be released for open sale.
ADVENTURE WEEK Click below to register.
(

Staff kids ONLY who are younger than 4yr old by Jun 11

) No non-staff kids allowed in this category!!
This year's Adventure Week is action packed with great lessons, awesome snacks, lively music, and more for the best week ever! The Adventure Week theme, "Game On, Gearing Up for Life's Big Game" runs from June 11 to 15. Classes are provided for four year olds through 6th grade
Adventure Week music cds are available while they last for $5 each. T-Shirt orders for kids $8 and sales close May 31. Must be picked up by June 9.
For more information contact Shannon Teague at
steague@fcchh.org
or call the office at 937-236-8029.