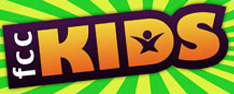 CHILDREN'S MINISTRIES
UPCOMING EVENTS
Kidz play day and overnight. On December 29th from 6pm to 9pm all Kindgergarten through 6th graders come enjoy food, games, music, devotion and fun.
4th through 6th graders may stay for an overnight time of more fun, snacks, games and movie time. Some sleep may even occur but we'll see.
COMING SOON
- Adventure Week 2018 theme announcement!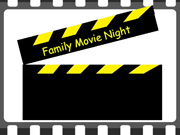 Family Movie Night is normally on the fourth Sunday of each month from 5-7 pm.
Our next feature movie is "unfortunately due to our CVLI copyright agreement we cannot publish on our website the title but trust us that it is normally a recent first run Family Friendly movie." Come enjoy the movie, games, popcorn, snack and beverage. For the whole family!