Our Elders
Click on a picture for a more complete bio.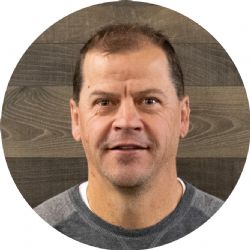 Lead Pastor
Rob Sweeney and his wife Jen joined the church family in 2018 when God called him to serve as FCC's Lead Pastor. They are blessed with two daughters, Sami (Luke) and Abby (Jesse), and take advantage of every opportunity they can to be with their three grandsons.
Rob and Jen are grateful to serve the Lord alongside the family at FCC. They are excited to see the power of Jesus Christ at work in our church as the Gospel is transforming lives, families, and our surrounding community.
(FCC's Lead Pastor serves as an elder ex officio.)