Our Elders
Click on a picture for a more complete bio.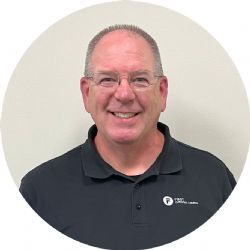 Dave Rawlins and wife, Mary have two adult daughters. Allison & Ben added to their family with the birth of Warner this past June. Amanda, a teacher at Milton Union will marry Tanner Higgins in December. Dave recently retired from GE Aviation as an engineer, product manager and business commercial leader.
Dave has been attending FCC for over 30 years and has served as an elder for 2 years. Dave's current ministry areas include the Finance Team, Project One Hope, the BOLD Team, and Facilities & Grounds Team.
Dave says, "I consider it a pleasure to serve the FCC family as an elder because it is an opportunity to use my Christian life experiences combined with Bible based belief and faith in Christ to promote the good news of the gospel to our community. " Dave's 2 year term expires December 31, 2021.