Our Elders
Click on a picture for a more complete bio.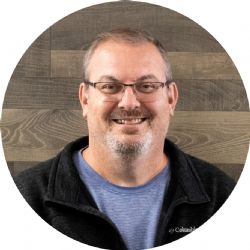 Co-Ordinator Worship Ministry
Keith Colbert and his wife, Stephanie have been at FCC since 2000, when they moved here from Pennsylvania. They have 3 young adult children – Brian, Matthew and Maria.
Keith is the Preschool Director for First Steps Preschool and serves as FCC's Director of Worship Ministry. He is a LifeGroup Leader, drummer on the worship team and has served as an elder since 2014.
 
Keith says, "Asking God to 'use me' can be a daunting prayer. What if He calls me to something too big or something I do not want to do? To quote the popular song by Zach Williams, "Fear, he is a liar." It has been those times in my life when I have submitted to God and asked Him to 'use me' that I have found the most joy, peace and fulfillment. As an elder, I find it a privilege to serve our community and to be with men and women of faith who are committed to God's purposes.
 
Keith's 2 year term expires December 31, 2023