Our Elders
Click on a picture for a more complete bio.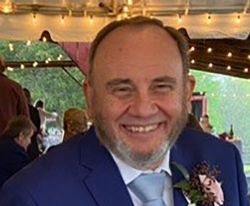 Alan Hyre and his wife Gladys have been attending FCC for almost 30 years. The Hyres have 2 adult sons, Joshua (Stella) & Caleb (Kayla), and 7 wonderful grandchildren.
Alan is now retired and loves to volunteer and substitute teach at East Dayton Christian School. He became an elder in 2013 and currently serves as FCC's champion for the camp our kids attend, Butler Springs Christian Camp.
When speaking about the impact FCC has had on his family, Alan remarks, "FCC has been a real blessing to my family throughout the many years! They loved us unconditionally, even before we became FCC partners and participated in serving through the ministry of the church." Alan's 2 year term expires December 31, 2022.