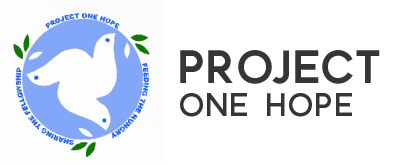 Free Community Dinner Schedule 2023
Thurs., Mar 9           5:00-6:30       First Christian Church - Inside
Wed., Mar 15           5:30-6:30       St. Peters Church – Drive Thru
Tues., Mar 28           5:00-6:00       Sulphur Grove UMC – Drive Thru
Fri., Apr 7                5:00-6:30       First Christian Church - Inside
Thurs., Apr 13          5:00-6:30       First Christian Church - Inside
Wed., Apr 19            5:30-6:30       St. Peters Church – Drive Thru
Tues., Apr 25           5:00-6:00       Sulphur Grove UMC – Drive Thru
Fri., May 5               5:00-6:30       First Christian Church - Inside
Thurs., May 11         5:00-6:30       First Christian Church - Inside
Wed., May 17           5:30-6:30       St. Peters Church – Drive Thru
Tues., May 23          5:00-6:00       Sulphur Grove UMC – Drive Thru
Fri., Jun 2                5:00-6:30       First Christian Church - Inside
Thurs., Jun 15          5:00-6:30       First Christian Church - Inside (not normal date)
Wed., Jun 21            5:30-6:30       St. Peters Church – Drive Thru
Tues., Jun 27           5:00-6:00       Sulphur Grove UMC – Drive Thru
Fri., Jul 7                 5:00-6:30       First Christian Church - Inside
Thurs., Jul 13           5:00-6:30       First Christian Church - Inside
Wed., Jul 19             5:30-6:30       St. Peters Church – Drive Thru
Tues., Jul 25            5:00-6:00       Sulphur Grove UMC – Drive Thru
Community dinners are sponsored by Project One Hope. 
LOCATIONS
First Christian Church (Dinners@The Forge): 6114 Fishburg Rd., 236-8029
Sulphur Grove UM Church: 7505 Taylorsville Rd., 236-5970
St Peter Catholic Church: 6161 Chambersburg Rd., 233-1503
* Sulphur Grove UMC is now offering an inside sit down meal every Wednesday. The meal is served at 6pm and you need to be seated at that time.